D.A.R.E.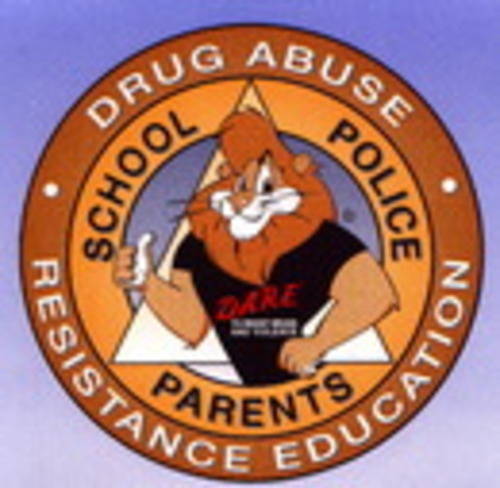 KNOX COUNTY D.A.R.E.
The D.A.R.E. program originated in 1983 between the Los Angeles Police Department and the Los Angeles School District. The new Keeping It Real D.A.R.E. is a 10-week researched drug prevention program. D.A.R.E. is about choices. It teaches students about life's strategies and social skills, helping the students to make good sound decisions. Just as important, D.A.R.E. is about building a partnership between law enforcement, families, and the community. D.A.R.E. provides the Knox County youth with information to make the right choice to avoid drugs, alcohol, and violence.
The Knox County D.A.R.E. Program is currently presented to the 5th or 6th grade classes at Hedding Grade School in Abingdon, Avon Grade School in Avon, and R.O.W.V.A. Grade School in Oneida. Special presentations are available for younger students in the IKeep Safe Program and Stranger Safety as well as RX Safety presentations in all grade levels. Upon request the Knox County D.A.R.E. Program participates in area safety and health fairs to provide residents with information on various health and safety issues concerning their children.
The Knox County D.A.R.E. Program works closely with the Illinois D.A.R.E. Officers Association and the International D.A.R.E. Officers Association in training, obtaining up-to-date information and hand-outs, staying abreast of current youth trends, and striving to provide the information the youth of Knox County need to make safe, healthy, informed life decisions. Please follow the links for further information.
Knox County D.A.R.E. Program
152 S. Kellogg Street
Galesburg, Illinois 61401
(309)345-3774
DONATIONS
The Knox County D.A.R.E. Program is a Charitable Organization listed with the OFFICE OF THE ATTORNEY GENERAL.
As well as teaching the D.A.R.E. program in area schools the Knox County D.A.R.E. Program participates in area Safety Fairs, Bicycle Safety programs, Drug Abuse Education talks to other
county organizations, Parades, and many other events requested by county schools and organizations. All donations are greatly appreciated and stay within Knox County to fund the
various programs.

Donations may be mailed to the Knox County D.A.R.E. Program or dropped off in person to the address below. Please write Knox County D.A.R.E. Program on your donation and include a
name and return address so a receipt can be sent.

Knox County D.A.R.E. Program
Knox County Sheriff's Department
152 S. Kellogg St.
Galesburg, Illinois 61401